Film – Week 8 – Screenwriting
"Eurabia screenplay" by Joe in DC is licensed under CC BY-ND 2.0
"You can't fix a bad script after you start shooting. The problems on the page only get bigger as they move to the big screen." – Howard Hawks
SUMMARY
This week was definitely much better than last week, but still extremely stressful and hectic. Although, I was really glad to see that a few of my classes were having a day without a zoom call this week, in order to give us time to get caught up.
PRACTICE ROOM (TUTORIALS)
I found the introductory videos to be very helpful and clear in their instructions. I'm excited to use this program as we begin working on some screenwriting!
CLASSROOM (THEORY & ANALYSIS)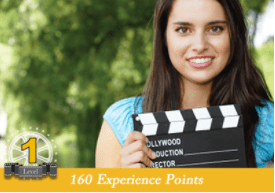 During this Sneakonthelot activity, I learned a lot about the basics of film and how important each person is on set. The history of film section in this activity was really interesting to me, because I think it's so impressive that just a few people were able to create and develop cameras and the entire film industry. Hearing about the different roles that are involved in the film making process started to give me an idea of what I want my role to be when we finally start creating. Overall, I felt like this room was definitely the most time consuming, but the content being presented was still really interesting.
LAB (THEORY PRACTICED)
As I write this, there is something outside my window causing quite a bit of tension: my neighbor blowing leaves off his driveway. It's been going on for about twenty minutes and I am desperately hoping that it ends soon. However, that is certainly not the main source of tension in my life right now. That title already belongs to school. Every week, it's the same schedule, with me constantly doing school work and wondering if I'll have time to do something that I actually enjoy. The majority of my teachers assign a huge workload that's really difficult to keep up with, especially during this time. For a lot of students, it's really difficult to find the motivation to get every assignment done right away, so they keep piling up. Another source of tension in my life comes from the pandemic. This seems like a universal experience for those of us who are trying to stay safe and slow the spread, as life is completely different. For the most part, you're completely isolated at home and you end up missing the normalcy that you used to have. On top of that, I have to turn on the news everyday just to see that cases are still rising because our government isn't being responsible with the handling of this pandemic. The political state of our country is also a huge source of tension, especially with the presidential election coming up. My biggest worry is that a certain someone will win and continue to disregard the urgency of the climate crisis (along with tons of other important issues), setting back any progress that has been made and ruining my future and the future of so many other young people. For the cherry on top, Amy Coney Barrett has been officially confirmed as a Supreme Court justice, even though we are less than a week away from an election. Now, I have to worry about the loss of my reproductive rights and the future of the climate more than ever!
OUTSIDE (CREATIVITY & THE BRAIN)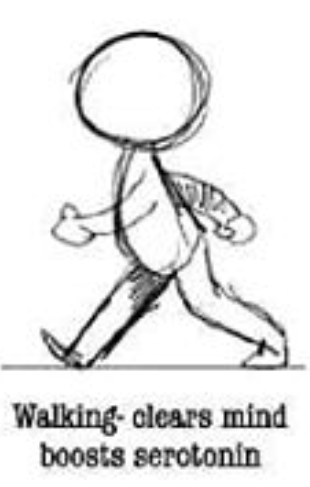 I battle hunger as I search for the leftovers that have already been eaten, unbeknownst to me.
Mr. Big Head (my cat) fights the neighbor's cat over who gets to claim the beach territory as theirs.
My brother battles with the piano keys as he attempts to learn a new song.
The boy battles his social anxiety as the waiter approaches the table to take his order.
Josh fights Fillip to prevent him from killing his grandmother.
I fight my brother over who gets to play guitar for this round of Band Hero.
STUDIO (FILMING)
WHAT I LEARNED and PROBLEMS I SOLVED
Today, I learned a lot about how films are made and what kind of things are required to happen in each step of film making. Outside of this class, I learned about the history and organization of the periodic table and how the thirteen original colonies were formed. Out of all the things I learned today, I think that hearing about the general structure of every story was the most interesting. I had to problem solve today in multiple small instances, like when I had to adjust my lunch plans after finding out the leftovers had already been eaten, or when I had to figure out how I would manage my time in order to get all of my assignments done.